Cult Adorable
You play as a cult leader named Kiki, who wants as many people as possible to join her cute cult. Now she is very interested in one student, whom she considers an ideal recruit and is trying very hard to make him a part of her cult. I am sure you will enjoy accompanying Kiki and her friend Kotoko along the way.
"Сult Adorable" is a short RPG Maker game made for AGBIC game jam. The main inspiration was this famicase from 2014 by Erko.
About characters: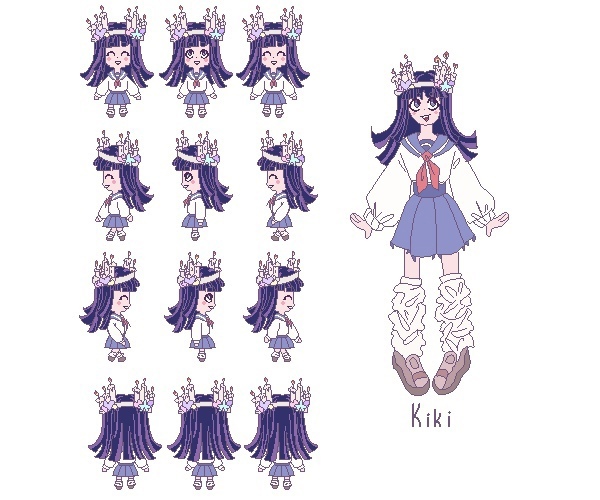 • Kiki is a cult leader, very energetic and loud, loves everything cute and charming. Many consider her strange, but her presence in any company immediately improves the atmosphere.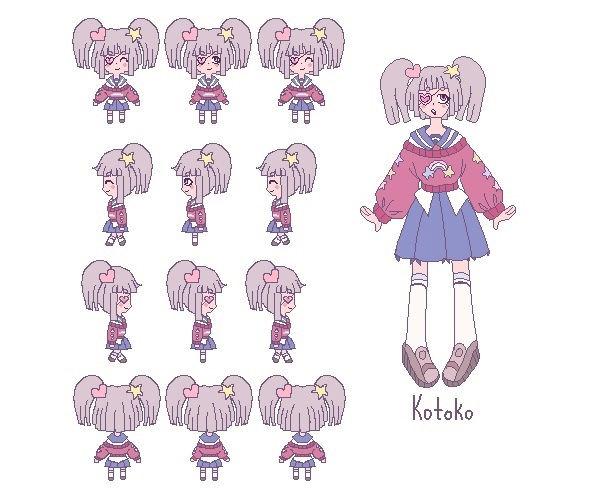 • Kotoko is Kiki's right-hand man, a former member of a group of delinquents, but after one incident she left the gang and began to hang out with Kiki more, that's how they became friends. She is quite sensible and sweet, but if someone offends a person close to her, she will humiliate and break them completely. Loves "your mom" jokes.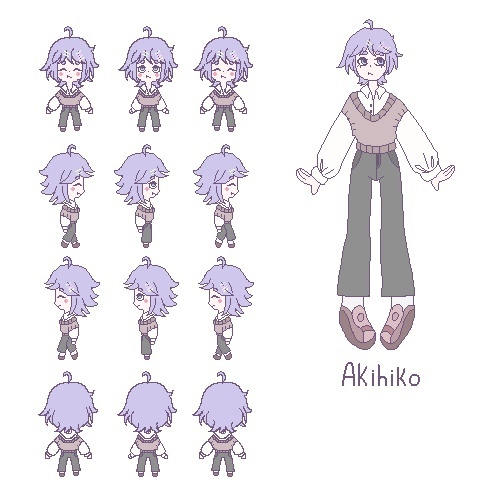 • Akihiko is a cute guy that Kiki wants to drag into her cult. He is calm, but rather sarcastic. He doesn't talk toо much and he was very impressed that Kiki decided to talk to him.

Content warning:
The game has mild swearing.
Download
Download
Cult adorable[FULL VERSION].zip
193 MB
Install instructions
Download instructions:
Save the zip file
Extract it
Once it's done, open the folder and run the file named "Game" (the one with the red dragon icon)
Comments
Log in with itch.io to leave a comment.
Oh! I remember seeing this game on pinterest! Glad to find it!
oh my! i didn't know that there is some stuff about my game on pinterest!!! it's really cool actually, and im glad that you find my game! hope you like it!
p.s. i'll be waiting for your game and other future projects! 🌸
THE WONDERFUL GAME FROM THE WONDERFUL GAME DESIGNER!!! I'm fascinated by the atmosphere of it and the characters are cutie pies istg, love them all qwq💕💕💕
This is great! Hope to see the full version!
Cute game with an engaging storyline! I enjoyed talking to all the characters... even if the first one did hit me with the Candice...
this was so fun :o i cant wait for the finished version aah!!!
This and the characters looks really cute! I'll download and try it out ( >ω< )
cute characters, however there are some grammar errors through out dialogues, pretty cool game btw.
oh thank you! yeah i know about some errors, english is not my first language and i still make spelling and grammar mistakes but im working on it!